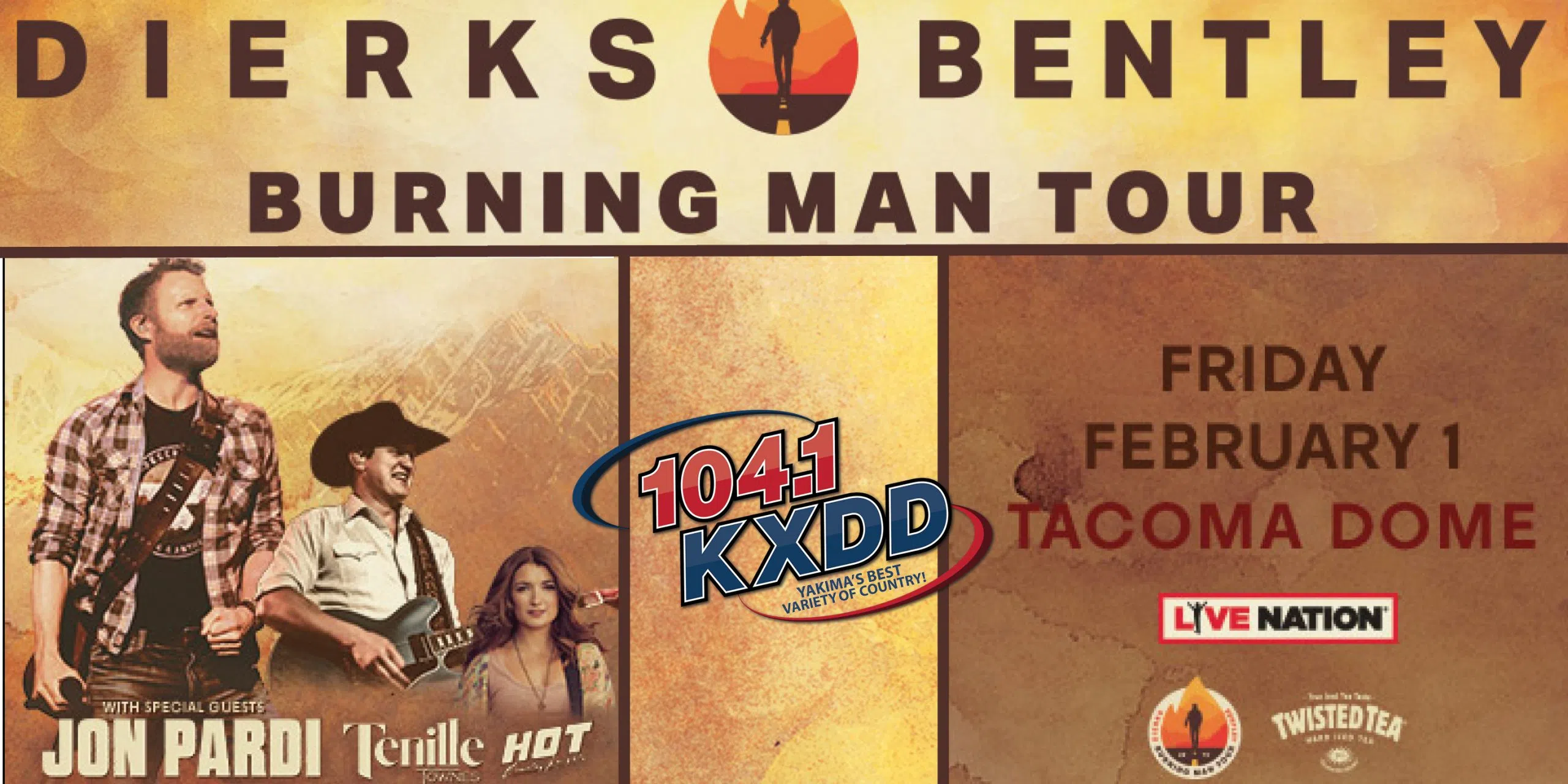 Dierks Bentley and the Burning Man Tour is coming to the Tacoma Dome on Friday, February 1st!
Listen to KXDD all week long at 6, 8, 11, 1, & 4 for the Dierk's Bentley cue-to-call and be caller #13 to get qualified (our phone number is 452-1041)!
Winners will be drawn at 8am and 4pm on Friday, November 16th and will have 10 minutes to call back and claim their tickets!